Current Center Scientists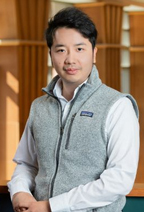 See all center scientists
The Michigan Center on Lifestage Environmental Exposures and Disease (M-LEEaD) provides research support for training and mentorship of early stage investigators. These resources target investigators with specific skill sets that are consistent with the Center's stated mission of promoting new translational research using novel multi-disciplinary approaches to better understand the impact of early environmental exposures on adult diseases.
During the Center's initial year, one of our first Career Development activities was the appointment of Almudena Veiga-Lopez, DVM, PhD as Center Scientist. Her research was centered on understanding the fetal origin of pubertal and adult reproductive and metabolic disorders as well as the impact of native steroids in programming such defects. This strong history of Center Scientist success has continued, with two M-LEEaD Center Scientists selected each year. A list of our Center Scientists can be found on the Center Scientist program page.
Besides additional research support, training opportunities, and mentoring, Center Scientists establish a relationship with one or more of the M-LEEaD cores outside of their primary research area. The Career Development Program Leaders Gil Omenn and Justin Colacino continue to mentor early career investigators.
The program also seeks to organize an annual joint networking workshop with our EHSCC partners at Wayne State University, which are organized around topics relevant to Early Stage Investigators interested in Environmental Health Sciences.
New enhancements to the career development program include increased opportunities to foster development of technical skills and collaborations with center members. Current initiatives include:
Increased recruitment of new investigators
Encouragement to utilize M-LEEaD Cores and participate in workshops and seminars
Customized mentorship of junior faculty/trainees, with grant preparation guidance from core leadership
Partnership with existing centers and campus resources relevant to the Center's mission, including co-sponsorship of seminars and symposia
Archiving and reporting mentor/mentee "success stories" of career guidance, manuscript co-authorship, grants, etc
Development of a "pipeline" program that encourages scientific enrichment activities spanning K-12 education through post-doctoral study
Center sponsorship of selected workshops and training opportunities